Patrick Bartos, CEO of Creative Region Linz, spoke to Otto Tremetzberger of DORF TV. Their theme: Creative City Linz: Fun & Games or Serious Obligation?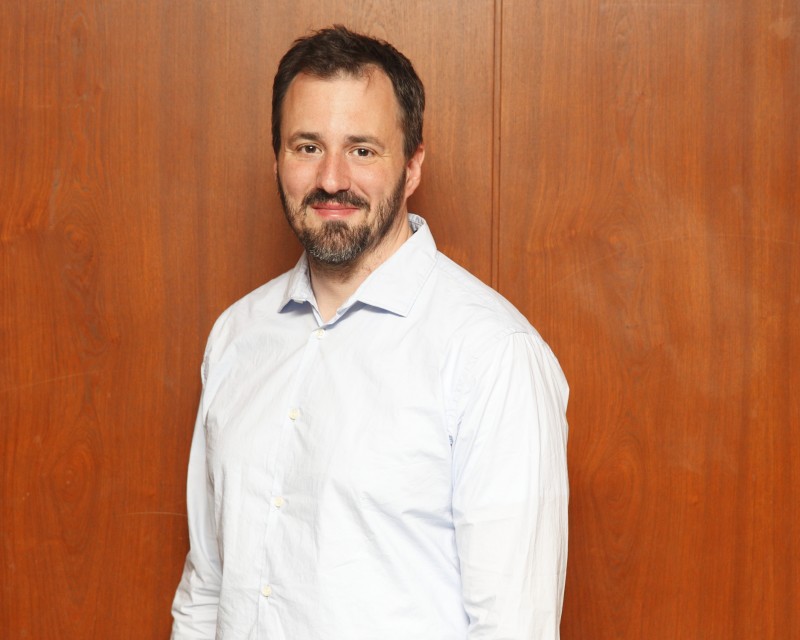 Linz is now a UNESCO City of Media Arts. UNESCO: now this sounds a bit like a cultural activity you pursue in your spare time. So what exactly does this mean? How are we to interpret this—above all, in contrast to the 2009 European Capital of Culture year?
Patrick Bartos: This has two components: one is the UNESCO Creative Cities Network and the other is the UNESCO City of Media Arts Network. The umbrella term is Creative Cities, which is a worldwide network of 69 member cities at present.
A city becomes a Creative City when it can demonstrate that cultural life in it and its creative economy have developed a particular dynamism.
If you consider that there are tens of thousands of cities, then being one of 69 such cities means having joined an exclusive club. A city becomes a Creative City when it can demonstrate that cultural life in it and its creative economy have developed a particular dynamism. And within this larger network, there are specific thematic networks. In the case of Linz, it's clear: City of Media Arts. This means that Linz is particularly strong in this field—here, Linz has had a particularly impressive history; is in a particularly strong position at present; and its future is particularly bright. Obviously, this is attributable first and foremost to Ars Electronica, to the pioneering work done by Hannes Leopoldseder, Christine Schöpf, Gerfried Stocker and their staffs.
So, those are the two components. The UNESCO Creative City label is important because the general public can identify with it, and the City of Media Arts designation is essential because it plays up Ars Electronica and all the individuals, firms and institutions associated with it.
As far as calling this a pleasant pastime … This is an asset. The Creative City title is an asset that we can work with, that we should and must work with. It entails a certain obligation, but by no means would I refer to it as a recreational sideline.
How can your clientele, the creative economy in Upper Austria and especially in Linz, profit from this label? Will there now be more opportunities for subsidies, more international presence? What are the concrete benefits—for instance, for the creative economy in Upper Austria?
Patrick Bartos: You mentioned the European Capital of Culture year. The UNESCO Creative Cities Network has the major advantage that it's something very long-term. A city is a Capital of Culture for only a single year—there's a lead-in for a year or two, and maybe a year of follow-up work, and that's about it. But Linz will remain a Creative City for a very long time. Now, the mission is to establish this Creative City in people's consciousness, to make the people of Linz cognizant of it.
The Creative City is the whole populace, and especially the people who work creatively.
Our goal over the next two to three years is to see to it that when people talk about Linz, its status as a UNESCO Creative City comes up in the first two or three sentences. That means broad identification with this title.
And just who is this UNESCO Creative City? In City Hall, there's a beautiful model of Linz featuring parks, buildings, factories and the like. Of course, that's not the Creative City itself; that's just the framework. The Creative City is the whole populace, and especially the people who work creatively.
If you identify with the Creative City, then you identify with the people who work in the creative economy in this city. And that, very simply, brings with it a higher status, it raises consciousness, and it ultimately yields self-confidence that can be deployed in the goods and services people here produce, in their contractual negotiations, whatever.
So this isn't comparable to the European Capital of Culture year in that it won't entail an extensive program or investments and subsidies. Or will specific projects be staged?
Patrick Bartos: Projects will indeed take place, because this is what we're obliged to do based on the application for this title that we submitted to UNESCO—a document superbly authored by Christopher Lindinger of Ars Electronica. One of the elements we're committed to carrying on is the Ars Electronica complex; another is expansion of the Tabakfabrik. In our application, we clearly enunciated our commitment to expanding the Tabakfabrik as the centerpiece of our creative economy. The City Council has also passed a resolution to this effect.
This also brings with it the obligation to invest in the city's creativity.
So, this also brings with it the obligation to invest in the city's creativity, in the Tabakfabrik, as well as to invest in maintaining, nurturing and expanding the Creative Region. The Creative City label is thus also connected with funding, though not as quickly as during Linz's term as European Capital of Culture when millions of euros flowed during a single year. After all, this is a long-term project. The Capital of Culture was fantastic, but it was a one-shot deal. Creative City is a long-term undertaking, in conjunction with which we are committed to investing in the creative city project.
And how will the creative economy be integrated into this ongoing process? What are some of the points of contact for people in the creative economy who want to get involved? Do you just show up at the Creative Region office? What procedures have you instituted for this?
Patrick Bartos: There are substantive and formal procedures. As for the formal procedure: We're constituting a UNESCO Creative City Advisory Board that's an offshoot of the city's Cultural Development Plan (CDP) Advisory Board, most of the members of which are producers in cultural fields. But here in Linz, culture and the creative economy are so tightly interwoven that several movers & shakers in the creative economy were also involved in the CDP, and this is being expanded now.
And then we can host focus groups so that people can have input into the UNESCO Creative City, and we can get a better idea of what people in the creative economy expect and how they want to work with this. This will take place as soon as we've defined the public image we want to project.
And now one last question about the term City of Media Arts: The Creative Region has to do with a much more wide-ranging population of individuals working in cultural fields and the creative economy—in the field of design, for instance. How broadly inclusive is the term media art in this connection? Does it also encompass other aspects of the creative economy, which is to say those that aren't directly involved with media or media art?
Patrick Bartos: Like I said, the big picture has two aspects: Creative City and City of Media Arts—that is, the umbrella organization and the specific thematic network. We, together with our partners, are going to propagate both. This isn't just a matter of being a City of Media Arts; we're also part of the Creative Cities Network. We aim to establish a corporate identity that includes both elements. By now, a lot of people in Linz have gotten involved in media art, either as part of their education or in conjunction with their career, which means that media art has been a part of their lives. But the Creative City designation encompasses everyone, which is why we'll be propagating both UNESCO Creative City and UNESCO City of Media Arts. This is somewhat difficult for a branding campaign but we'll get the job done. After all, others have managed this too.
Broadcast by DORF TV on December 5, 2014
https://www.dorftv.at/video/21711