We are so UNESCO!
Linz lives media art. Here, media art is a driving force in art, technology and society. Recognition as a UNESCO City of Media Arts confirms Linz's success on the leading edge, and will accompany the ongoing endeavors of a city that aspires to be culturally, socially and economically attractive, creative and international. Having become a member of the UNESCO Creative Cities Network promises to impart new impetus to developing and positioning Linz as a center of the creative economy.

With the launch of Ars Electronica, farsighted people in the City of Linz already recognized in 1979 that digital culture and media art should be seen as motors for technological and social innovation, and went about developing specialized strengths on that basis. Linz's take on this mega-trend is reflected by Ars Electronica's epithet: art, technology and society, a tripartite focus that accentuates the social consequences of these digital developments, and one that has remained in effect to this day. Here, media art isn't seen as just another artistic genre; media art proceeds from a technological basis that is interpreted, designed and taken to the next level by artistic points of view and then propagated throughout society. The mission is to create a habitat for smart citizens who have acquired digital literacy and for innovative enterprises with a sense of responsibility, an approach that the City of Linz has pursued with its Open Commons initiative that has put it on the global forefront when it comes to open data and citizen empowerment.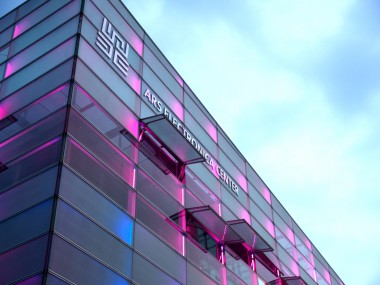 The flagship of this development is Ars Electronica. Founded as a festival (that played an essential part in coining the term media art), Ars Electronica has since become an internationally recognized center of media art that has remained true to its pioneering role by, among other things, privileging ongoing innovation: the Prix Ars Electronica, a world-renowned competition in computer art, was first staged in 1987; the Ars Electronica Center—the Museum of the Future—and the Futurelab, the in-house R&D lab, were set up in 1996. The newest division, Ars Electronica Solutions, transforms artistic approaches into marketable products.
Linz is the home of numerous educational institutions and research facilities that are involved in media art, digital culture and the creative economy, and have thus engendered the necessary degree of concentration to bring about the emergence of a unique biotope for innovation and creativity. Two secondary schools—one for construction and design, one for artistic design—impart basic skills. Institutions of higher education for young creatives are the University of Linz (programs in computer science, mechatronics and Web sciences), Linz Art University (with its focus on interface cultures, media design, media theory and Web sciences), the Anton Bruckner Private University (electronic music) and the Upper Austria University of Applied Sciences' Hagenberg Campus (media technology). The city's aim is to strengthen networking among all these institutions and harness cooperation to impart additional impetus to innovation.
Creative Region Linz & Upper Austria was founded in 2011 to serve as the hub of the creative economy. It's located in Tabakfabrik Linz, a former tobacco processing plant that the city acquired and is now developing into an urban center for cultural and creative industries at the nexus of media art and media applications. What's emerging here is a cluster of the creative economy designed to nurture startups and support the interplay among R&D, culture and business.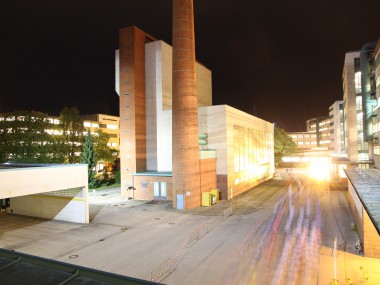 The Tabakfabrik is also the home to the newest addition to Linz City of Media Arts. The VALIE EXPORT Center, conceived as an international institution for research on media & performance art, will be operated jointly with Linz Art University. It will conserve works of art and archive material acquired from media art pioneer and Linz native VALIE EXPORT. Its mission is to make this material publically accessible and to facilitate research on it. It's also meant to serve as the center of and driving force behind artistic, scholarly and educational encounters with media & performance art worldwide. Linz is thus the site of two of the world's most important media art archives, the first being the Ars Electronica Archive, a one-of-a-kind compilation documenting the development of media art since its earliest days.
Thus, Linz is living out the past, present and future of media art.