Christa Sommerer is a pioneer of media art and Professor at the Interface Culture Lab at the Linz Art University.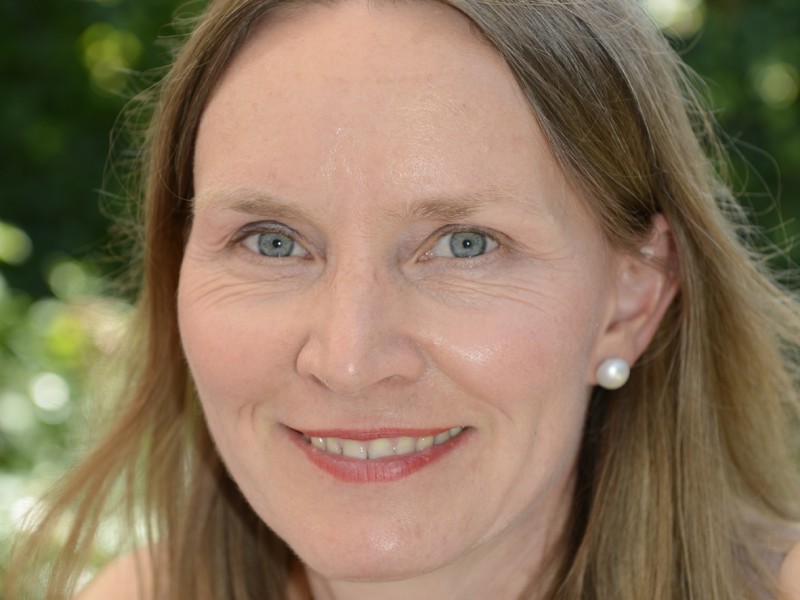 How did your relationship with Linz City of Media Arts come about?
Christa Sommerer: My connection to Linz began at a very early stage. I must have been about 15 years old when I first became aware of Ars Electronica. In fact, it was in conjunction with this form of participation that called for people to put a radio receiver on their window sill to propagate Bruckner's 8th Symphony as a "cloud of sound" throughout the city. This event got a lot of media coverage, and my brother and I somehow got wind of it, maybe our mother told us about it. So we got our radio and we participated. This was a great experience. In our little village, you could really hear Bruckner's symphony all over town. It was at this point that I first became cognizant of Ars Electronica's impact.
Later, of course, I repeatedly came into contact with Ars Electronica, also under the auspices of Peter Weibel, whose courses I took in Vienna and who was artistic director of Ars Electronica for many years. I attended the festival together with Laurent Mignonneau in 1991 and '92, and it was then that we got interested in media art. In 1993, Laurent and I exhibited our work at Ars Electronica for the first time, and we did so again every few years after that.
So, as an active artist, I go back a pretty long way with Linz and Ars Electronica. Since we've been teaching as professors at Linz Art University—for 10 years now—I've been following developments in Linz right up close. And we've also had the opportunity to shape what's transpired. This already began in 2004 when we were still professors at the Japanese media art university IAMAS. That's when I co-organized IAMAS' show at the Campus Exhibition. Then, in 2005, Linz Art University initiated its own Interface Culture master's program, and for 10 years now we've been presenting works by students at the Ars Electronica Festival.
The first exhibition in 2005 still featured only a small group of four or five projects. In the meantime, our program has grown tremendously. At this point, we've displayed a total of 120 or so student projects. Each exhibition includes about 15 works, and that's just a small selection from among many candidates!
Ars Electronica as springboard to getting connected in a network and gradually building up a career.
Young artists are keenly interested in taking part in the Campus Exhibition and appearing in public at Ars Electronica. Of course, many of those who go about this skillfully use it as a springboard to do networking, meeting new people, getting invited to other festivals and thus gradually building a career. This is an exciting opportunity for students. And I believe that, actually, a big reason why a lot of them enroll at Linz Art University in the first place is because they're getting this proximity to Ars Electronica as part of the bargain!
I see this myself when I give a speech in a foreign country. What you hear right off the bat is: "Ah, you're from Linz, home of Ars Electronica!" That means that Ars Electronica is always part of the deal and thus has a double effect: a big attention getter and a goodwill ambassador.
What's your take on the network of interrelationships among the institutions here in Linz, the "biotope" that's developed around Ars Electronica?
It's a mistake to develop too many top-down concepts or synthetic structures. Here a lot of things happen on their own, on the grassroots level, like in an autocatalytic system. Emergence is crucial.
Christa Sommerer: For Interface Culture, favorable facts and circumstances prevail because there's an incredibly large population of people in Linz with strong media skills. Some come from the University of Applied Sciences in Hagenberg; some have already worked at the Ars Electronica Futurelab. The students who get their degree from us find job opportunities here. They go to Ars Electronica Solutions, to one of the many small start-ups in Hagenberg or in the Tabakfabrik, which is a hotbed of the creative economy. A real biotope has emerged. And nevertheless, everything's still very personal. There's no need for top-down concepts or artificial structures. Here, a lot of things happen on their own, grassroots style—that is, networked to a high degree, very open and positive.
What can the UNESCO City of Media Arts title mean for Linz?
Christa Sommerer: I guess Linz will attract even more attention as a result of this. Generally speaking, the saturation point has been reached when it comes to media art festivals. I just got back from the Media Art Futures Festival in Murcia, Spain, where there were complaints that there are lots of festivals but all of them have less and less funding available. At this point, they can barely afford to feature artists on site. Most works are exhibited via video documentation, or the artists have to finance their exhibition themselves. The current situation is different than in the 1990s and 2000s, when there was still funding available to present shows in a really superb way and to exhibit truly outstanding, mature works. There's a danger of media art festivals becoming too student-based and hype-oriented. A lot of young artists get burned out—they make the scene for a while and then quickly disappear.
Someone once said "Media art has no memory." And that's true.
In this context, it would be good if Linz would devote more attention to the history of media art, show more of what's been developed and discussed here, and focus more intensely on long-term trends in art history—for example, themed exhibitions in a museum. The compulsion to reinvent oneself again and again, to have to repeatedly play up new hypes that quickly vanish from the scene is unsustainable. There's a lack of continuity with respect to presenting significant artworks and elaborating on historically important themes. This should be done by professional media art curators in professional exhibition spaces. Vigorous action needs to be taken here in my opinion. One forgets so much that's been done. Someone once said "Media art has no memory." And that's true. It seems to me that Linz has a great opportunity to thematically cluster the insights that have been elaborated within the framework of Ars Electronica both in a theoretical and artistic-practical sense, and do more to relate this to art history. Otherwise, there's a danger that media art will totally dissolve into contemporary art and much of what's been exhibited and discussed here in Linz will be forgotten.
From this perspective, establishing the VALIE EXPORT Center is a big opportunity for Linz.
Christa Sommerer: Exactly, this is imperative, by all means. I believe that we need even more such initiatives. Naturally, performance art is very important, but Linz could also stake claims to other areas in media art history. A media art collection or the acquisitions of important works of media art by an art museum, for example, would be important. When visitors come to Linz in connection with the UNESCO City of Media Arts, they should also have a chance to see and experience significant works of media art as genuine artifacts.
At the moment, there's simply too much disappearing too quickly. The past isn't sufficiently present.
There are already a few such initiatives. The Palais de Tokyo in Paris has recently staged several important retrospectives of cybernetic and kinetic art, and so has the ZKM–Center for Art and Media in Karlsruhe, where Peter Weibel regularly organized exhibitions of work by media art pioneers such as Lynn Hershmann who've been active in this field for 30, 40 years. There, things are reconsidered from a certain historical distance and presented as such. The ZKM has also amassed a collection of media art works. We need something like this in Linz too. The LENTOS Art Museum would be a good location to more strongly underscore the artistic context of media art and to develop themed exhibitions in cooperation with Ars Electronica.
At the moment, there's simply too much disappearing too quickly. The past isn't sufficiently present, and the wheel is being reinvented over and over again. In the university context as well, we have to repeatedly make students aware of all that has been done before. We're not starting from scratch! When one appropriates a technology and works artistically with it, one should be cognizant of the fact that there's a long historical timeline leading up to its conceptual, artistic, sociological, philosophical and technological aspects and its significance. This must be called to mind over and over again. Thus, themed exhibitions in an art history context and a media art collection in Linz would constitute a great way to highlight these aspects and facilitate people's encounters with them.