Julius Stieber is cultural director of the City of Linz and was involved in the application to be named UNESCO City of Media Arts. Here, he explains how Linz can benefit as a member of the UNESCO Creative Cities Network.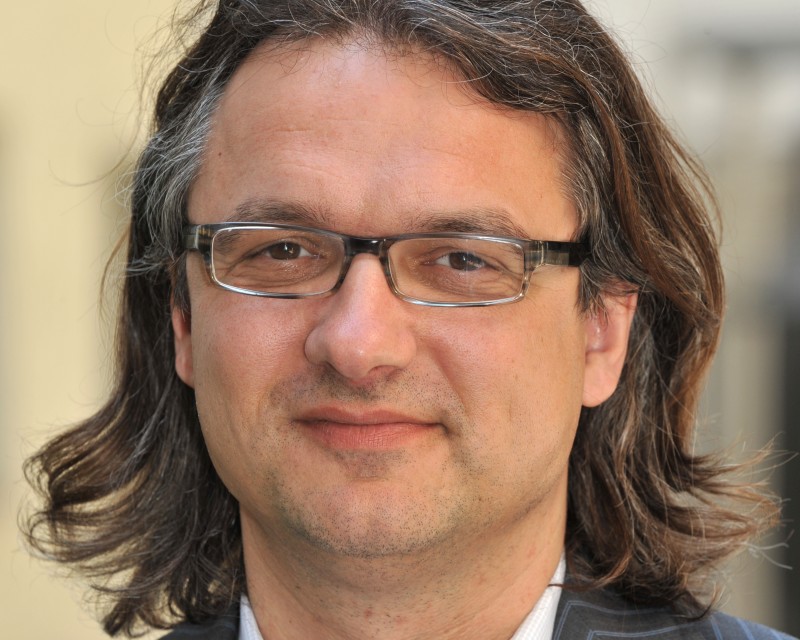 Why is the UNESCO City of Media Arts title important for Linz?
Julius Stieber: Linz is, after all, the pioneer city of media art and has been since the inception of Ars Electronica in 1979. Needless to say, this is a title we definitely wanted to obtain simply because we deserve it. One major reason why it's important is that it makes us part of a well-functioning network. UNESCO's Creative Cities Network consists of 69 cities including exciting metropolises such as Berlin, Buenos Aires and Helsinki. On the other hand, there are other Cities of Media Art within the Creative Cities Network, eight in all, including some very interesting potential partners such as Sapporo, Tel Aviv and Dakar that I'm sure we'll be able to collaborate with successfully. Another reason why the title is important is that it's an excellent calling card for Linz. This means that we can really play up this title in our tourism marketing campaigns and endow our claims with some world-class credibility.
What sort of opportunities does this open up? Are there any advantages for the city?
Julius Stieber: There are no financial advantages, let's mention that right up front. The advantage is that we get connected to this network in which we will definitely be an active participant. And especially the fact that Ars Electronica is based here makes Linz a very attractive partner for the other participants, and we aim to make this role as attractive as possible. The big benefit here is membership in the Creative Cities Network of UNESCO, which isn't just some group; it's an important organization that's recognized worldwide. For us, this is a hallmark that we can work very well with and that really works for us, especially when it comes to projecting our image in the public sphere.
What do you think will change in Linz as a result of this?
Julius Stieber: This will enhance Linz's attractiveness as a site for innovative development, which I'd like to define in a way that goes beyond the realm of media art. So, Linz is already identified with Ars Electronica, but I think this is a chance to build on that basis, to expand what the city represents into other areas in which we're creative, innovative and oriented on the future. I believe we can take our area of endeavor to the next level, and in doing so also develop the media art field of action even beyond Ars Electronica. In particular, the planned VALIE EXPORT Center, which will be affiliated with the LENTOS, Linz Art University and the Tabakfabrik Linz, is an opportunity to expand this focal point.
How can Linz carve out a place for itself in this network?
Julius Stieber: In concrete terms, we've already offered to stage a Media Arts Meeting in conjunction with the 2015 Ars Electronica Festival. This is one of our objectives: in our very first year of membership, hosting a network get-together to which all Media Arts cities are invited. But beyond that, of course, we'll have to continue developing the Tabakfabrik as a center and hotbed of the creative economy. This is, in a certain sense, a second strategic path of our future development in addition to Ars Electronica and, accordingly, we have to substantially expand it. But, the way I see it, things are already on the right track here.
What we'll be emphasizing, both in conjunction with our UNESCO membership and our local development plan, is establishing the VALIE EXPORT Center as a research institution for performance & media art. That would give us three areas to showcase our achievements in and contributions to media art.
What institutions are going to be involved in this effort?
Julius Stieber: Ars Electronica and the Creative Region GmbH are the chief protagonists. Then, of course, the Tabakfabrik, OK Center for Contemporary Art, Linz Art University and the Upper Austria University of Applied Sciences' Hagenberg Campus, which is located in the vicinity of Linz and has made a significant impact here. Plus, the Johannes Kepler University, Anton Bruckner University and lots of other educational institutions and training facilities such as the Medienwerkstatt and schools like the High School for Artistic Design. There are many players, large and small. Needless to say, several key groups in the indie scene such as Time's Up, Stadtwerkstatt, Radio FRO and DORF TV will also be integrated into the effort. They all work in the field and are part of this development.
What are the next steps Linz will be taking?
Julius Stieber: The next steps will be purely formal ones, since we have to fulfill certain requirements stipulated by UNESCO. We'll be setting up our own homepage, developing a logo and establishing an Advisory Board, which means nominating and appointing experts to an oversight committee. Those are the first formal steps. What's absolutely essential next year is to move ahead with Linz's branding process. That means, in the area of tourism and city marketing, developing an overall strategy delineating how we want this title to come across in our communications and how to position our logo. I think it's extremely important for this concept of the city to enjoy wide acceptance among the general public here. This will be at the top of our agenda during the first year: presenting this title in an appropriate way in the public sphere.
You mentioned Tel Aviv as an especially interesting Network member city. Why Tel Aviv?
Julius Stieber: Tel Aviv is an interesting partner because of the region it's in as well as due to the political constellation. Tel Aviv is, above all, a very European city and, based on these preconditions, Israel is superbly suited as an associate with which we have a lot in common. Plus, the history of National Socialism here in Linz makes Tel Aviv an interesting potential partner. Many emigrants from Germany and Austria as well as their descendants live in Israel, so there are many aspects that make Tel Aviv interesting.
The interview was conducted by Magdalena Leitner for the Ars Electronica blog: http://www.aec.at/aeblog/en/2015/01/13/linz-als-pionierstadt-der-medienkunst/